Current Reception Pricing: All Venues are the Same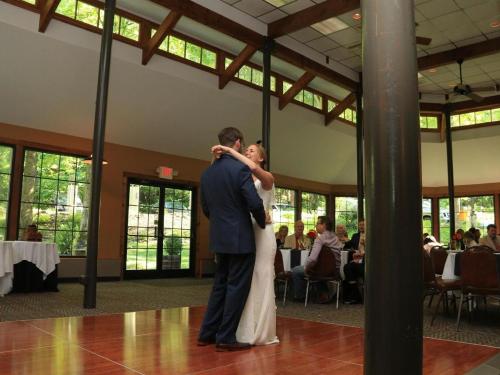 FULL BUFFET Reception at any of the Catering Venues: Calhoun's and Park Vista
2 hour receptions. A 3rd hour, if time available, can be added starting at $249 + tax

$999 for guests
$39.95 for each additional guest

(there is no children's menu available)
* the pricing does include gratuity but not tax
* $39.95 effective 5/23/2020
CRYSTELLE CREEK Restaurant - Plated Dinner
$39.95

for each additional guest




FOR GROUPS SMALLER THAN 25

Flat rate of $39.95 per person
* Fix Price menu for all guests/ a children's menu is not available
* pricing includes gratuity but not tax
* $39.95 effective 5/23/2020
** Please note:
Pricing includes gratuities, but not tax.
Though the wedding couple are not part of the guest count limits during the ceremonies, the wedding couple are included in the reception guest counts. For example, if your wedding package includes 40 guests... that does not include the two of you during the ceremony, but the reception guest count would be 42.
The catering venues require a final count 1 month prior to the date of your reception. They may not be able to reduce your guest counts after that final count date.
You can add BAR SERVICES directly from Calhoun's and the Park Vista. They both offer OPEN BARS, CASH BARS, Wine & Beer Only bars etc.
DJ and Dance Floor Services are available as well at both Calhoun's and Park Vista.