Wedding Cakes: The Traditional Collection
For these 9 designs: Choose from White or Chocolate Cake with White or Ivory Butter Cream icing. All of our cakes are baked and decorated by a local cake designer with years of experience.
ALL NINE Designs can be created with 2 or 3 tiers depending on what you want or what is included in your wedding package. Pricing information can be found below.
Cake Toppers are not included however, you are more than welcome to bring your own topper. Also, the baker will create an Icing Rose topper at no additional cost. Silk and Fresh Flower Toppers are available starting at $35 each.
Groom's Cake are available as well. Our Traditional Groom's Cake, when included in one of our wedding packages, is Chocolate Cake/ Chocolate Icing sheet cake. Designer Grooms' Cake are also available. Pricing varies based on design.
For a Larger View, hover your cursor over the image and click on the + Sign in the top right hand corner.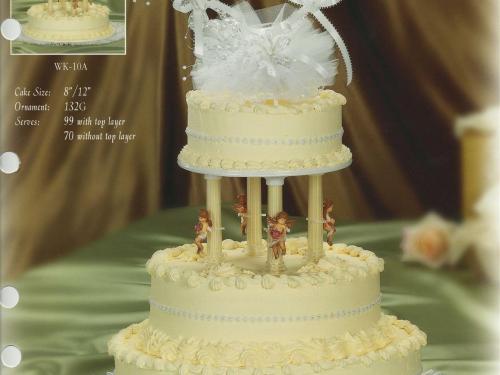 TOGETHER FOREVER
(Cherubs not availble)
TEARDROPS OF JOY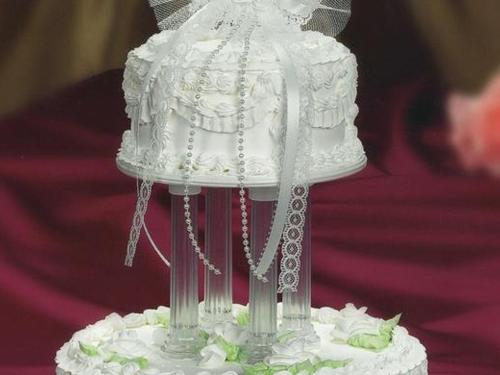 PURE ROMANCE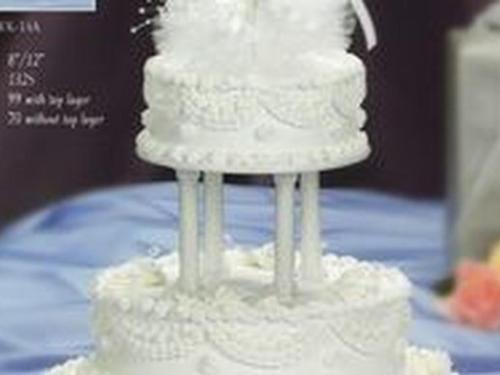 TRADITIONAL ELEGANCE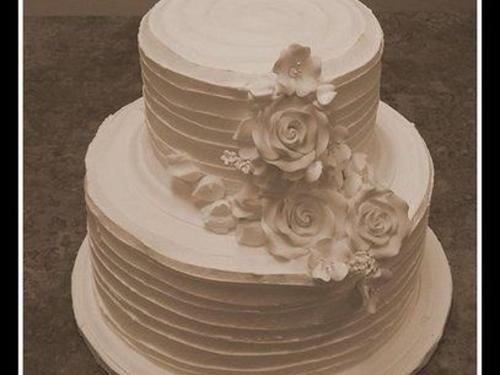 WAVES and ROSE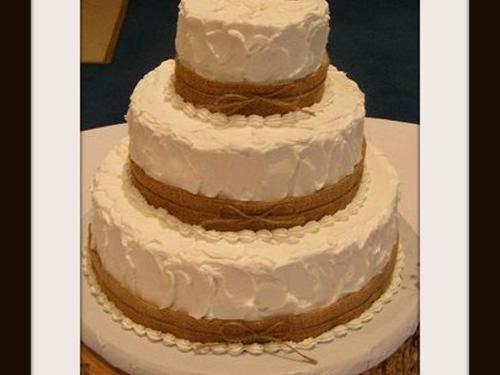 BANDS OF BURLAP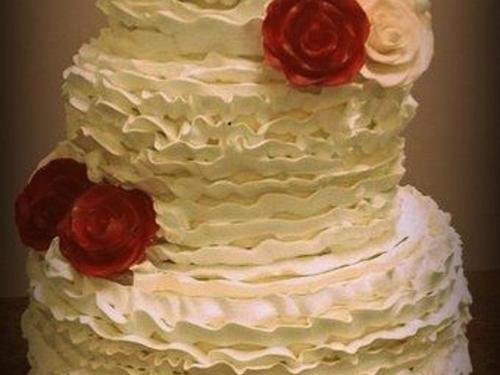 RUFFLES and ROSES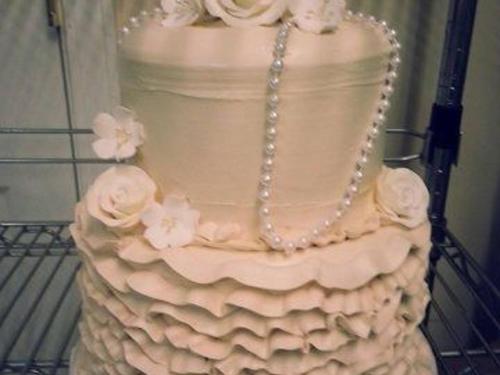 RUFFLES and PEARLS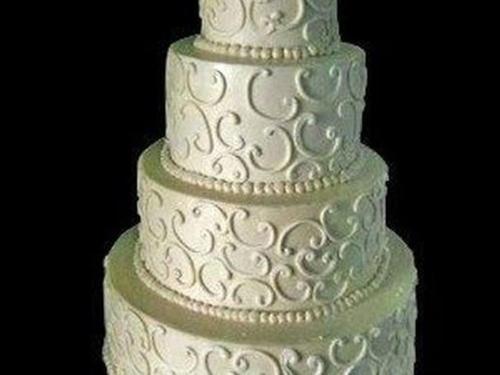 SCRUMPTION SCROLLS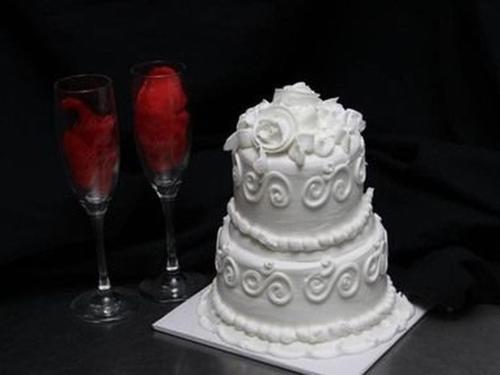 Our 2 TIERED MINI cake. Available as pictured: white cake with white icing... when you want just a bit more goodness. Perfect for Two. $39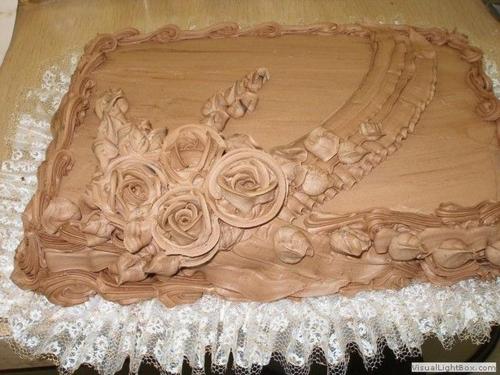 Groom's Cake
Chocolate Cake / Chocolate Icing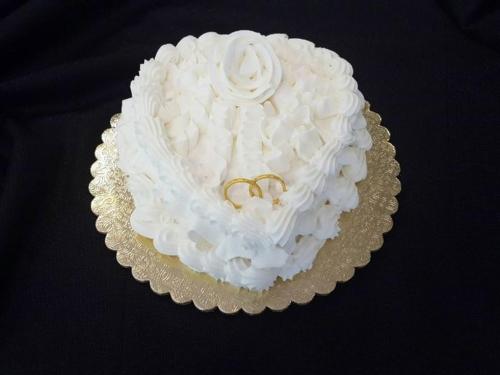 6 Inch Heart Shaped Wedding Cake
delicious and individually boxed
Cake Pricing: May change without notice
Wedding Cake Sizes (Serves) Price
6" Heart Shaped (2) ...........................................................................$12
9" Heart Shaped, 2 Layers (Up to 10)................................................ $39
12" Heart Shaped, 2 Layers (Up to 20).............................................. $60
2 Tiered Mini Special treat for the 2 of you......................................... $39
2-Tier Round (Up to 20) / 8" Bottom, 6" Top...................................... $99
2-Tier Round (Up to 35) / 10" Bottom, 6" Top................................... $129
2-Tier Round (Up to 45) / 12" Bottom, 6" Top................................... $150
2-Tier Square (Up to 50) / 10" Bottom, 6" Top.................................. $150
2-Tier Square (Up to 70) / 12" Bottom, 8" Top.................................. $240
3-Tier Round (Up to 50)/ 10" Bottom, 8" Middle, 6" Top................... $195
3-Tier Round (Up to 75)/ 12" Bottom, 8" Middle, 6" Top ...................$285
3-Tier Round (Up to 95)/ 14" Bottom, 10" Middle, 6" Top................. $375
3-Tier Square (Up to 65)/ 12" Bottom, 8" Middle, 6" Top.................. $339
3-Tier Square (Up to 85)/14" Bottom, 10" Middle, 6" Top................. $565
Groom Cakes
Chocolate Cake (Up to 24) / 1/4 Sheet.............................................. $30
Chocolate Cake (Up to 48) / 1/2 Sheet ..............................................$60
2-Tier Chocolate Cake (Up to 35)/ 10" Bottom, 6" Top ......................$129